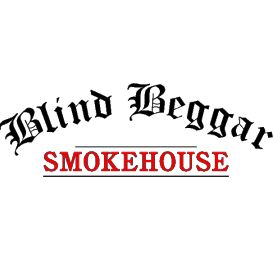 About
At Blind Beggar Pub, we pride ourselves on being the best spot in Calgary for friends to enjoy great food, a few drinks, and beyond talented live music. With the feel of your favorite neighborhood restaurant and bar, but the space for large live music events, our English style pub has it all! We offer some of the best live music in Calgary, delicious food & drink specials, and a games room so you can challenge all your friends. Blind Beggar Pub isn't your stuffy run-of-the-mill pub hangout. We offer a unique experience where there is something for everyone. Our SW Calgary pub is perfect for large groups, reservations, and corporate parties. With a variety of different packages available, our one-of-a-kind pub provides the ideal spot for your next special event. Whether you are looking to sit, eat, and connect with your mates in a private room, or are looking to let your inner rock star shine with our jam band, we can help you do it all! If you're looking for a great live music venue or a new restaurant and bar in Calgary with delicious English-style food, stop by Blind Beggar pub today!
Highlights
Supported arts:
Live Music, Performing Arts
Supported music types:
Cover Music, Original Music
In-House sound available:
Yes
Special event liquor license allowed:
Inquire
Description
Stage
Raised stage approximately 25' x 22' with Drum Riser. Side door backstage loading area.
Room
Seating and standing room on concert floor is 140 and raised area at the back for 60 people.
Audio/Visual
There is a four monitor mix - 3 at the front stage and 1 for the drummer. It is a large, rectangular stage with a drum riser 8'x 8' -16 Channel PreSonus Studio 16.4.2 Mixing Board -2 bass bins -2 front PA mains -5 SM 58 Mics -2 SM 57 Mics -5 mic stands -2 DI boxes -All associated cables -Full back-line available upon request Human Input app to advertise bands are hooked up to 8 TVs Optional: can hook video up through laptop to TVs Full lights for stage washes Smoke machine
Activity
Events booked with Stagehand
23
Availability
Availability:
Typical Event Schedule:
Tuesday Night Comedy 8-10 Pm pre-registered open mic Thursday Open Jam Hosted by the Accomplice 7pm-midnight.... must be in the room to sign up for a 3 song set A band can book more than 1 set time on Friday & Saturday concert nights Friday's set times 7:45 8:45 9:45 10:45 11:45.... open till 2am Saturday's set times 7:45 8:45 9:45 10:45 11:45.... open till 2am Sundays- flexible depending on type of event booked.
Upcoming Events
No upcoming events
Location
4608 Macleod Trail SW, Calgary, AB T2G 5E8, Canada