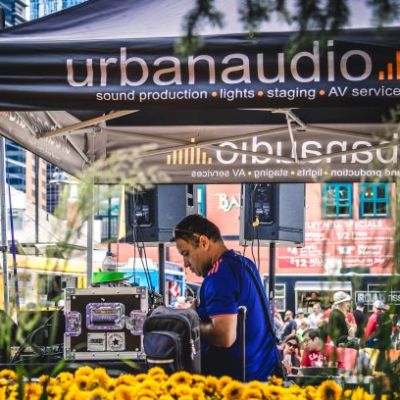 Urban Productions - Summer Festival Bookings
favorite
Original Music
Cover Music
Upcoming Events
No upcoming events
Location
3613 Blackburn Rd SE, Calgary, AB T2G 4A3, Canada
Availability
Availability:
Typical Event Schedule:
Thursdays - Sundays 10:00 am - 11:00 pm performances. Dates listed are for different outdoor festivals taking place in Calgary. Canada Day July 1: In search of multicultural performances and uptempo family friendly acts with full bands. August 6 - 9, 2020 is Taste of Calgary. Material must contain 40% cover songs. 2 x 50 minute sets - back to back with a break in between.
About
An event production company specializing in event creation, production, implementation, programming and logistics in Calgary, Alberta Canada.
Urban Productions Group owns and consults for a number of special events that focus on free, inclusive, cultural and accessible festivals.
Highlights
Supported arts:
Live Music
Supported music types:
Cover Music, Original Music
In-House sound available:
Yes
Special event liquor license allowed:
Yes
Description
Stage
Outdoor Events - festivals, markets, cultural events, sporting events. Special Event bookings for live music
Room
Outdoor Events and Special Events. Room description changes with the landscape.
Audio/Visual
Sound, stage and technician are provided at most performances. Technical specifications are dependent on the scale and scope of the event
Activity
Events booked with Stagehand
0