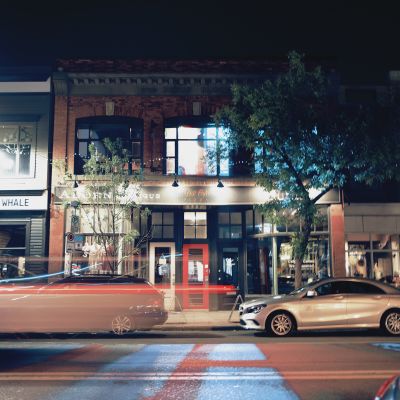 Upcoming Events
No upcoming events
Location
1216 9 Ave SE, Calgary, AB T2G 0T1, Canada
Availability
Availability:
Typical Event Schedule:
Typically we have live music every Saturday night starting at 10pm. We prefer not to charge a cover.
About
Without Papers is a casual pizza joint in the heart of Inglewood. We have an open floor plan with a raised stage in one corner with excellent sight lines. It is an acoustically sound room.
Highlights
Supported arts:
Live Music, Performing Arts, Visual Arts
Supported music types:
Cover Music, Original Music
In-House sound available:
Yes
Special event liquor license allowed:
No
Description
Stage
small stage suitable for 4 performers
Room
open rectangular floor plan
Audio/Visual
speaker, monitor, sound mixer, microphone, lighting, disco ball
Activity
Events booked with Stagehand
17