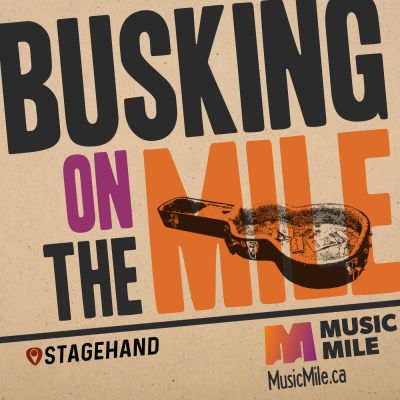 Upcoming Events
No upcoming events
Location
9 Ave SE, Calgary, AB T2G, Canada
About
Music Mile is Calgary's premiere destination when it comes to seeing live music performances.
There are many indoor venues along 9th Ave SE that regularily host live music. We are aiming to make outdoor street performance part of the overall experience.
This is a busking opportunity. $100 honourariums will be provided for each performance. A 2 hour time frame in designated locations along Inglewood's 9th Ave SE as well as along the Riverwalk in East Village.
Performances will take place primarily on Friday early evenings and Saturday and Sunday afternoons throughout July and August and into September.
Highlights
Supported arts:
Live Music
Supported music types:
Cover Music, Original Music
In-House sound available:
No
Special event liquor license allowed:
No
Description
Stage
Busking in designated spots on Calgary's Music Mile.
Room
Outdoor event with no shelter, open to the public.
Audio/Visual
Artists will be require to provide their own battery powered amplification and all equipment.
Activity
Events booked with Stagehand
61