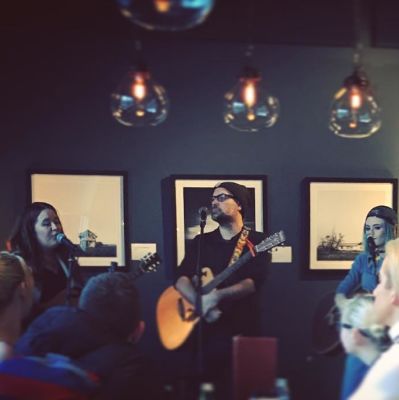 Singer Songwriter Night with Melissa Martens @ Gravity
About
Singer Songwriter night is hosted by Melissa Martens and it provides an opportunity for local songwriters try out new material, play some favourites and also to collaborate with other songwriters. Melissa will invite 2-3 artists per night based on compatibility and other factors to try and provide the best experience for both the songwriters and the audience.
Highlights
Supported arts:
Live Music
Supported music types:
Original Music
In-House sound available:
Inquire
Special event liquor license allowed:
Inquire
Description
Stage
4 songwriters would typically be the maximum for any given night.
Room
Rectangular. Artists set up at one end of the café and can be seen easily from the other end.
Activity
Events booked with Stagehand
6
Availability
Availability:
Typical Event Schedule:
The 2nd Thursday of every month from 7-9pm. Please inquire if you would like to host and we can add more events.
Upcoming Events
No upcoming events
Location
909 10 St SE, Calgary, AB T2G 0S7, Canada