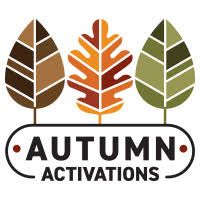 Upcoming Events
No upcoming events
Location
800 Macleod Trail SE, Calgary, AB T2P 2M5, Canada
About
Autumn Activations is powered by Stagehand in partnership with the City of Calgary. As the kids get back to school and life begins to return to normal in the downtown core we are working with talented local artists to bring performance and vitality to places you might not expect.
The goal of the program is to create a vibrant, safe and welcoming place for people that live, work and play downtown. These will be "pop-up" type performances in high traffic and unexpected places. All performances are paid.
Highlights
Supported arts:
Live Music
Supported music types:
Cover Music, Original Music
In-House sound available:
Yes
Special event liquor license allowed:
No
Description
Stage
Multiple outdoor locations, tent, signage and PA provided
Room
Outdoor performances locations, not a formal stage but a tent signage and PA are provided.
Audio/Visual
Yorkville Mobile 8 with 3 inputs. Battery operated but power is available in some locations. Artists must bring their own Mic, Mic Stand, cables etc.
Activity
Events booked with Stagehand
52