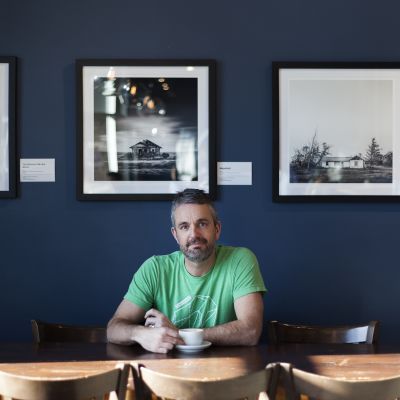 Upcoming Events
No upcoming events
Location
240 Riverfront Ave SW, Calgary, AB T2P 4V9, Canada
About
Friday and Saturday showcase nights:
These are our showcase nights that we reserve for established artists that can draw an audience. Preference is given to duos, trios and bands as opposed to singer/songwriters. Entry to the audience is by a cover charge determined by the artist. It is always a good idea to make a reservation for showcase nights. Shows generally run from 7pm to 9pm.
Check our upcoming events in Stagehand.
Highlights
Supported arts:
Live Music
Supported music types:
Cover Music, Original Music
In-House sound available:
Inquire
Special event liquor license allowed:
No
Description
Stage
Although there is not a stage we host our artists under ambient lighting at one end of the café. The Eau Claire location is best set up for solo artists and duets. With its low ceilings it requires very little amplification.
Room
Small rectangular room with couches and high top tables.
Activity
Events booked with Stagehand
1