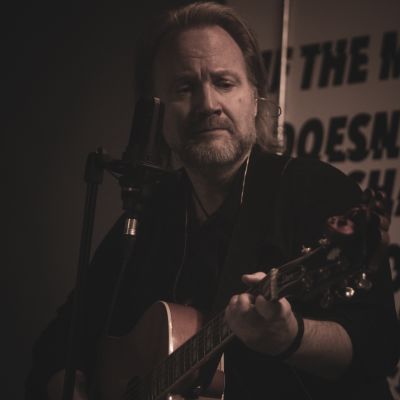 About
James, frontman of Calgary's reijo, brings raw energy and emotion to all he does. Experience James intimate and connect, finding uplifting power in his sweeping melodies and reflective, poetic lyrics.
James Reckseidler is the energetic and thoughtful lead singer and co-songwriter for the Calgary rock band reijo. His sweeping melodies and both thoughtful and motivating, socially conscious lyrics make James a truly memorable musical experience. James has been playing and writing music for over 25 years, beginning writing and performing in the basement of small-town Central Alberta, through the 90's band 'The Rims' featuring Calgary icon Clinton St. John. His music is inspired by 80's rock, the 60's rock n roll with a hint of country. Part Bono, part John Lennon, and part Johnny Cash, James brings soul, a heart and meaning to the world of music.
Highlights
Music type:
Original Music
What this Artist plays most of the time
Genre:
Rock
Alt-Country
Singer/Songwriter
Appeals most (but not limited) to:
30+ is generally my appeal, but hoping to create interest in a 20 to 30 year old market with my solo work
Top Stages Played *
* Unverified
Activity
Events booked with Stagehand
5
Upcoming Events
No upcoming events
Availability
In Calgary, May and June 2019, and then sporadically through July and August depending on reijo touring schedule.