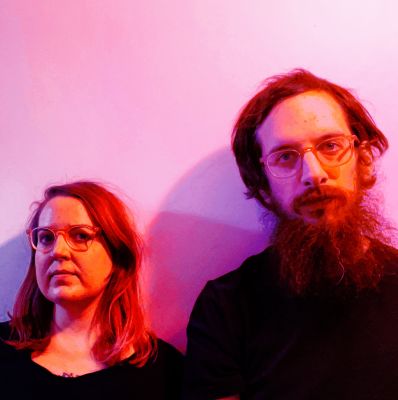 About
Technical-Cutesy indie music about the ocean and broken hearts
Although mostly solitary, Fox Opera will hunt together in pairs. Notorious for their strength, ferocity and toughness they have been known to savagely and sonically attack when escape is impossible. Fox Opera are virtually tireless in combat. 
 Fox Opera is the alias of multi-instrumentalist Caitlin Copeland. Blending together the abrasiveness of math rock with the soothing calmness of indie pop, Copeland creates a sonic patchwork that is both catchy and cacophonous. 
 Joined on stage by Noah Michael on drums, the two-piece girl-boy, guitar-drums off-kilter rock band combine a pop sensibility with moments of sonic confusion and mathy, technical guitar work while sweet reverb-soaked vocals tell stories of the ocean and heart-break. The pair are an energetic force creating compelling music that is even more compelling to watch.
Highlights
Music type:
Original Music
What this Artist plays most of the time
Genre:
Alternative
Indie Rock
Rock
Appeals most (but not limited) to:
Activity
Events booked with Stagehand
1
Upcoming Events
No upcoming events