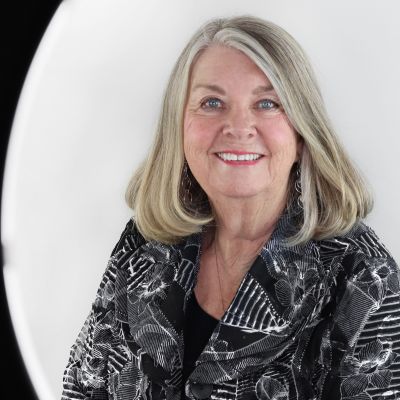 About
A high energy performer with a powerful voice and a way with a song hook and a melody. Her shows are varied and engaging!
CAROLYN HARLEY Solo artist. I love working in song circles and as a solo artist with guitar, original songs and stories. THE CAROLYN HARLEY TRIO. I have a trio with Joe Harley on bass and multi-instrumentalist Steve Goodchild. We do a wide range of styles with interesting combinations of instruments and harmony. The trio includes electric bass, rhythm guitar, banjo, mando, resonator and acoustic 9-string guitar. GRANDMA BUSKER I have also created a sideline as a solo performer as 'Grandma Busker'. I have fallen in love with this form of street performance and have a wonderful battery Bose system and head mic. I performed all summer in 2019 on Steven Avenue Mall and at the East Village last year. I believe in working closely with venues to encourage my fans to attend my events. I am a recording artist, songwriter and entertainer. My latest CD, Heartbeat of the World, was nominated for Folk Recording of the Year for the YYC Music Awards for 2021. I am booked to perform in the fall of 2022 at the Calgary Folk Club. I released my album in Canada and Europe and it is receiving airplay in Canada on CKUA, CBC and university stations as well as airplay in Europe. I am a strong vocalist and people often say "I could listen to you sing all night". My shows are all original material with an average of 70% uptempo and 30% ballad/story songs. My music appeals to all ages from youth on up through seniors. My styles include Americana, swing, blues, folk, rock-a-billy, classic country, country rock, easy listening jazz, humour and audience participation.
Highlights
Music type:
Original Music
What this Artist plays most of the time
Genre:
Singer/Songwriter
Folk
Roots
Appeals most (but not limited) to:
All ages enjoy my music. I write in a wide range of up tempo styles including country swing, rock-a-billy, bluegrass, folk, light jazzy dance tunes, audience participation songs and songs with humour. I find a wide audience enjoys my music.
Top Venues Performed/Exhibited *
The Calgary Folk Club
2023/03
Rocky Mountain Folk club- Calgary
2022/12
Foothills Folk Club - High River
2019/06
* Unverified
Activity
Events booked with Stagehand
36
Availability
CAROLYN HARLEY SOLO - I can custom events from my catalogue of original songs which is over 200 songs that are ready to go in a wide range of styles. THE CAROLYN HARLEY TRIO - high energy original music with harmony, humour and a variety of styles and instruments. HARLEY & HARLEY - husband and wife duo sharing marriage and retirement humour through original songs and stories. Enjoyed by all ages. GRANDMA BUSKER - solo performer with battery operated BOSE amp plus head mic. High energy and interactive with a variety of styles. Appreciated by all ages.