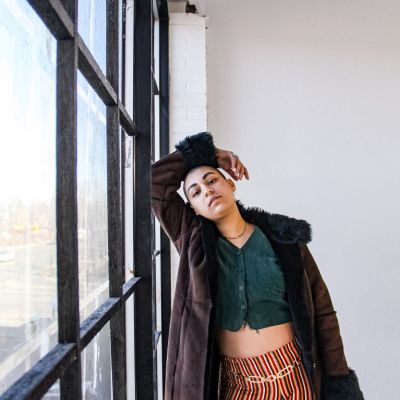 About
ZENON+ is a Calgary duo offering up grooves influenced by R&B and Soul. ZENON and BEV deliver a memorable show and have a synergy you hear & feel.
ZENON+ is a Calgary based duo offering up original music notably influenced by R&B and Soul. ZENON plays keys, her powerful and soulful vocals take centre stage. She writes about human experiences we all share, conveying a relatable story through lyrics and sparking listeners to reflect. She collaborated with other musicians and released 4 singles. One of her co-writes titled 'Forever I Swear' has over 140k streams and her latest single 'Something About' released in February 2020 is streaming now! BEV is an accomplished musician who plays a wide range of genres and sings harmonies. Her musical talents include having played tenor sax, keys or drums with four recognized bands, one locally known as Wednesday Night Big Band. BEV is creative in finding the right groove whether live or in studio and she is credited with playing drums on Something About. ZENON+ plays in and around the Calgary area, at live music venues, festivals, events and showcases. When playing live, you can expect to hear engaging originals interwoven with genre spanning covers from country to jazz. No matter what they are performing ZENON and BEV truly have a synergy that you can hear and feel. Check out the YouTube channel in the link at the top. To keep the groove going, ZENON+ share a weekly online feature they call <<ZENON+ Tiny Deck>> a one cover song video since April. ZENON+ recently performed during a live stream for Make Music Canada 2020 in June. See link here: https://youtu.be/u_DNB5_f9ao You can find links to a media press kit, videos and live samples at https://www.zenonepp.com
Highlights
Music type:
Original Music
What this Artist plays most of the time
Appeals most (but not limited) to:
People who enjoy R&B, Blues, Soul, POP and old school Rock. People who appreciate storytelling lyrics and powerfully moving vocals that raise hairs.
Top Stages Played *
Pacific Stage - Make Music Canada 2020 live online
2020/06
Sorso's Lounge, Airdrie - Canada
2020/03
Mikey's on 12th, Calgary - Canada
2019/11
* Unverified
Activity
Events booked with Stagehand
7
Upcoming Events
No upcoming events
Availability
ZENON+ is available to perform in Calgary, Banff and surrounding areas with as little as 2 weeks notice