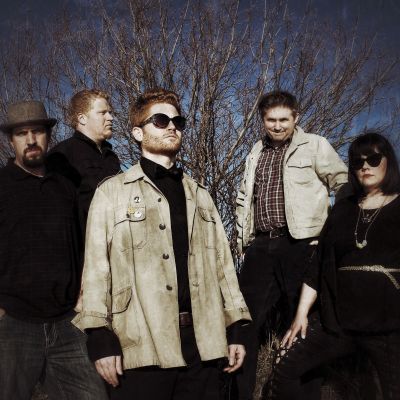 About
Lyric based art rock, with prolific guitar sound and epic medieval junk harmonies.
Twenty Centuries of Stony Sleep (TCOSS) emerged from Slaughter House Studios with a 7 track demo, 'Burrow in the Brain Owl', followed by their first release, 'The Children of Lions and Garudas' in 2008. The band's next album, 'Circuit Crooks', released 2012, features late band member Lisa Hunte on drums/piano/organ/voice, and is dedicated in her memory. Joel Briggs added new force as the pulse of 'She Dreamed a Drought', released 2014. Jamie Gould of "The Jamies" provided guest vocals on TCOSS' newest release 'Softened Head' and was quickly added to the band's line-up. "Softened Head" was recorded with Lorrie Matheson at Arch Audio, and released to a sold out crowd at the historic King Eddy in Calgary AB on October 19, 2018! Highlights include a CJSW 90.9FM live performance opening for Wolf Parade, consistent airplay and campus radio charting across the country from Nova Scotia to BC, playing BIG Winter Classic, and another new album in the works. TCOSS is currently working with artist Rachel Evans on a music video for "Go Wrong Song" to be released 2019. Medieval junk harmonies & song writing reminiscent of "Pixies", "XTC" and "Pavement" makes TCOSS a band not to be ignored.
Highlights
Music type:
Original Music
What this Artist plays most of the time
Genre:
Indie Rock
Rock
Singer/Songwriter
Appeals most (but not limited) to:
People who love artists such as: Pavement, Pixies, XTC, Queens of the Stone Age, Yeah Yeah Yeahs.
Top Venues Performed/Exhibited *
King Eddy (Album Release)
2018/10
Palomino (BIG Winter Classic)
2019/02
* Unverified
Activity
Events booked with Stagehand
1
Upcoming Events
No upcoming events