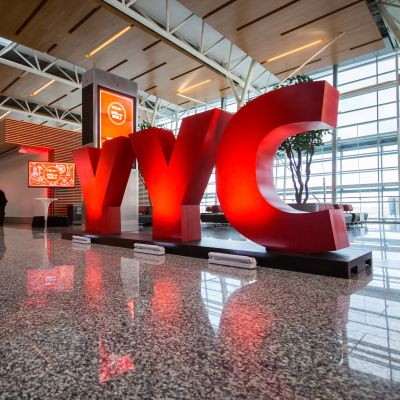 About
The Calgary Airport Authority is a not-for-profit organization committed to supporting our local musicians while elevating the guest experience at YYC Calgary International Airport. We've just launched a new music program that partners with Calgary-based musicians to provide ongoing performance opportunities at YYC. The airport is a unique high-traffic environment where performers can busk for up to 1500 people per two-hour set. In addition, you will receive a small honorarium, free parking and a lunch voucher. Performances will take place post-security where guests have longer dwell times. Artists will be required to get security clearance and be expected to perform for two hours on average, once per week. YYC will review the program after three months to ensure that it works well for the artists and guests. Your feedback will be important in helping us shape this exciting new initiative. If you are interested in applying, please ensure that your profile is up to date including links to your music, social media, photos etc. Initial selections will be made based on information provided. Please note that links to examples of live performances are preferred. A selected group of musicians will be invited for interviews/auditions in October with performances scheduled to begin in November. Deadline for applications is Oct 9 - apply today!
Highlights
Supported arts:
Live Music
Supported music types:
Cover Music, Original Music
In-House sound available:
Yes
Special event liquor license allowed:
No
Description
Stage
Performances will take place at various locations in the terminal, a formal stage is not provided.
Room
Terminal building, various concourses.
Audio/Visual
A portable Bose L1 Compact System is available for artists use.
Activity
Events booked with Stagehand
166
Location
2000 Airport Rd NE, Calgary, AB T2E 6W5, Canada