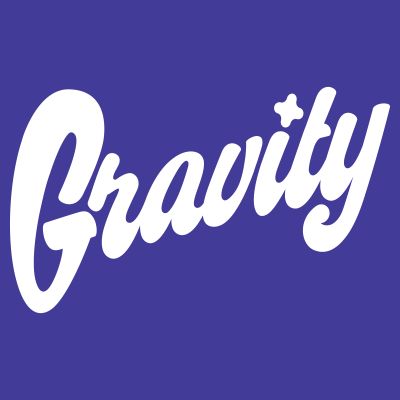 Upcoming Events
No upcoming events
Location
909 10 St SE, Calgary, AB T2G 0S7, Canada
Availability
Availability:
Typical Event Schedule:
Friday and Saturday performances run from 7-9:30pm, cover charge is applicable for these events. Thursday features local Singer/Songwriters from 7-9pm, free admission, donations gladly accepted & go to the artists.
About
Gravity books 5 nights of music per week in the following format:
Tuesday and Wednesday nights:
Open to emerging artists that want to try a relaxed and intimate venue to get comfortable performing in front of an audience. Or, for local and touring artists that don't have a built in following. An opportunity to discover some great new talent in an intimate setting. Entry to the audience is free and a tip bucket will be provided and artists appreciate your generosity.
Thursday nights:
Singer/Songwriter night. An evening of relaxed and unscripted music. Gravity's hosts invite local musicians to perform original songs and covers. Entry to the audience is free and a tip bucket will be provided and artists appreciate your generosity.
Friday and Saturday showcase nights:
These are our showcase nights that we reserve for established artists that can draw an audience. Preference is given to duos, trios and bands as opposed to singer/songwriters. Entry to the audience is by a cover charge determined by the artist. It is always a good idea to make a reservation for showcase nights.
Check our upcoming events in Stagehand and sign up for our weekly newsletter at www.cafegravity.com for more information.
Highlights
Supported arts:
Live Music, Visual Arts, Other
Supported music types:
Cover Music, Original Music
In-House sound available:
Yes
Special event liquor license allowed:
No
Description
Stage
Although there is not a stage we host our artists under ambient lighting at one end of the café. Gravity has hosted bands with up to 7 performers, it is a tight squeeze, but a ton of fun.
Room
Rectangular. Artists set up at one end of the café and can be seen easily from the other end.
Audio/Visual
Equipment on hand - Mounted QSC speakers, Soundcraft MPMi/MFXi mixer 12 channel mixer, 2 vocal mics, 2 instrument mics, 4 mics stands and cables. 1 monitor with 1/4 inch cables.
Activity
Events booked with Stagehand
654